Phat Family Compilation CDs

This groundbreaking series features talented unsigned lesbian, gay, bisexual and transgender hip-hop and R&B artists from throughout the country and around the world in an effort to raise awareness of the LGBT presence in hip-hop culture. Many featured artists have gone on to release full-length albums, connect and collaborate with other LGBT artists and fans and perform at local clubs and regional Pride events.


---

Volume 1: The Dozens (2002)
The shot heard round the world. Twelve LGBT hip-hop artists and groups from across the U.S. and Europe get together for the first time to rep for the Fam.

1. G.R.E.Y. – Freestyle Bored
2. Q-FORMED – Dirty Dirty
3. RAINBOW FLAVA - Okayplaya
4. MZ. PLATINUM - Platinumtung
5. TORI FIXX – Pass the Tenda
6. ELITREA & KALI – Prophecy 08
7. JANIAH – I'm Not Your Man
8. MISS MONEY – They Say D**k Is All I Need
9. DEEP DICKOLLECTIVE - Grammatology
10. GOD-DES – Oh S**t
11. RALOWE – Friday #14
12. MAASEN – Who The Funk?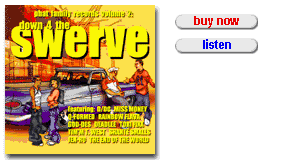 Volume 2: Down 4 the Swerve (2002)
The saga continues as Phat Family spreads the hustle to the East Coast. Includes several new artists, exclusive tracks and first-time collaborations.

1. JEN-RO - Misundastood
2. TIM'M T. WEST featuring SIREN IRIE – Body Rock
3. THE END OF THE WORLD – The End of the World
4. MISS MONEY - Xcursion
5. RAINBOW FLAVA – Goin' Dutch (Nor'easter Remix)
6. RALOWE – Delayed Rage
7. SHANTÉ SMALLS – Wade in the Water
8. CHASER featuring ILLFORM – U.S.A. to U.K. (Still Reppin')
9. DEEP DICKOLLECTIVE – Vaxicran (MedicineGoDown)
10. GOD-DES – Sing a Rhyme
11. Q-FORMED – 3 Different Stories
12. DDT featuring DUTCHBOY – Runs N The Fam
13. DEADLEE featuring DJ MISTERMAKER – Carnival In My Mind
14. TORI FIXX – Take Care of U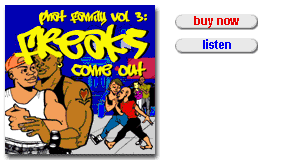 Volume 3: Freaks Come Out (2003)
The sexually explicit collection featuring a dirty dozen tracks in which the Fam get as nasty as they wanna be. New exclusive tracks, hot remixes, comedic interludes and original cover artwork by Chuck Hancock.

1. DJ MONKEY, POINTFIVEFAG & EXODUS – Freak Style Flow Intro
2. JEN-RO - BabyGirl
3. AARON-CARL - Ghetto Phone Call (Interlude)
4. JOHNNY DANGEROUS featuring PROTEGÉE, TORI FIXX, DUTCHBOY –
Down With This (Or That)
5. PROTEGÉE featuring TORI FIXX – Really Don't Mind (Remix)
6. EL-DON - Drink My Babies (Interlude)
7. PRINCE BEE – Climb Inside (Remix)
8. MISS MONEY featuring KRIS STYLEZ – F**k Dreams
9. MISS MONEY – Leave A Message (Interlude)
10. DUTCHBOY – Funky Bisexual (B.Q.E. Remix)
11. GOD-DES – She Does It Best
12. DEADLEE featuring BUBBALICIOUS - Nasty



Volume 4: Struggle and Rhyme – Available Spring 2004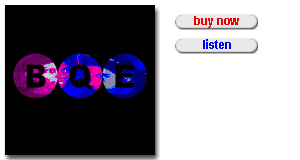 B.Q.E. – 4 song EP (2003)
The four-song debut from the dynamic duo of former Rainbow Flava MC/frontman DUTCHBOY and MC/singer/poet PARADIGM. B.Q.E. bring together underground hip-hop, spoken word and neosoul in this bold multicultural missive.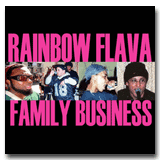 Rainbow Flava – Family Business (2001)
Two years in the making, the third album by the pioneering San Francisco-based group was the first hip-hop project to represent the entire LGBT community, featuring MC performances by Dutchboy, N.I.Double-K.I. and Pointfivefag and production by Jeffrey "Dub" Mann, Archie Smooth, DJ Monkey, Robert Urban and Tori Fixx. Includes guest appearances by D/DC, MISS MONEY and SHANTÉ SMALLS.



Rainbow Flava – Digital Dope (2000)
This eight-song sophomore EP was the Flava's first nationally distributed release and marked the debut of MC/co-producer Tori Fixx, as well as such signature recordings as "White Horse," "Down & Out," "Can I Get A Witness?" which launched the Flava on a national tour of colleges and Pride events.

Rainbow Flava Soundsystem (1998) (out of print)
Originally recorded as a demo for a music festival in Europe, this six-song EP was arguably the first hip-hop recording in America with openly gay lyrical content.